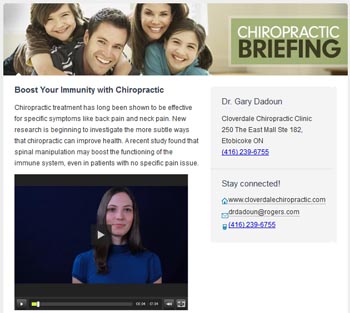 As part of your ChiroNexus service, we send out two email newsletters on your behalf each month.
It's a great way to keep in touch with your patients and educate new people about how chiropractic can help them.
You can check out the newsletters for yourself to see if they'll work for your practice. Just fill out the form below, and you'll receive two sample emails, automatically.
Your ChiroNexus service includes 250 recipients, which is plenty for most chiropractic clinics. If your list is larger, you can purchase additional email credits.
Send me some sample newsletters: